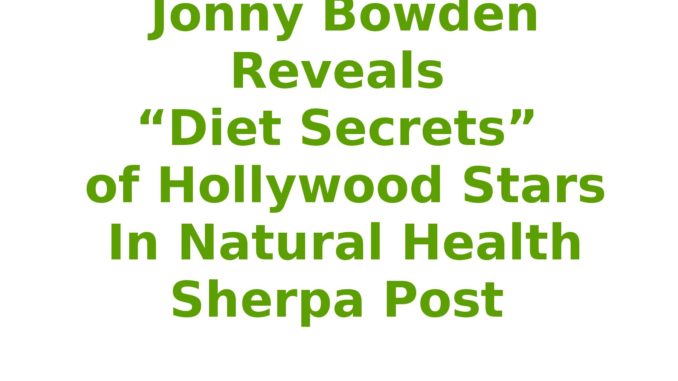 Wilmington, NC – Demi Moore is on a high-protein diet. Jennifer Lopez like to eat eight small meals a day. For Heather Locklear, it's hamburger and fries. These are just some of the Hollywood star diets that "The Rogue Nutritionist" Jonny Bowden lists in one of his guest posts on Natural Health Sherpa, a leading health website.
In the article, Jonny Bowden dismissed the idea that there exists a "Hollywood diet". In his own words:
"Hollywood stars come in all shapes and sizes and metabolic and genetic types just like we do. They have varying degrees of addiction just like we do, they have varying degrees of discipline and motivation just like we do, and they respond completely differently to different regimens. Just like we do."
Jonny Bowden pointed out that Hollywood stars do not know more than most people do in terms of diet and nutrition. Stars face the same issues that the rest of the population does. According to Bowden, the stars are not the best people to turn to when it comes to nutrition.
To conclude the article, Jonny Bowden gave 10 "no-nonsense" losing weight tips.
See also: Online Natural Health is Offering Excellent Health Supplements.
About Natural health sherpa
Natural Health Sherpa provides in-depth, science-based, independent reviews of natural health therapies and remedies that have been proven to be both safe and effective and are backed by good science – multiple double-blind, placebo-controlled, randomized studies. Unfortunately, there are many charlatans making bogus, unfounded claims in the natural health area, so our goal is to separate fact from fiction to pinpoint what actually works.
Contact info
Address: 4947 Concord Street Wilmington, NC 28052, USA Telephone: 910-795-1984